Lose Weight & Live Your Best Life
With a Plant Based Diet!
Holistic coaching with effective mental health tools so you can quit dieting forever and become your happiest, healthiest self!
Professional guidance and support every step of the way!
Tackle anxiety, depression and emotional eating to help you lose weight long term!
Create new healthy eating habits and a new healthy lifestyle!
Are you (finally!) done with fad diets
that just don't work?
Have you lost and re-gained the same 20 pounds over and over?
Have you been "duped" into buying expensive "rapid weight loss diets", only to lose nothing but your money?
Are you hair-pullingly frustrated trying to sort out nutrition fact from fiction?
Have extreme or restrictive diets triggered emotional or binge eating?
Do you worry others think you are lazy or incompetent because you are overweight?
Do you feel "not good enough" and "long to belong" to that group of fit, happy and healthy people you see everywhere?
Do you feel hopeless about ever having a thin and healthy body?
Do you blame yourself and feel like a failure?
Stop beating yourself up!
It's not you…it's your diet!
Standard American Diet
of meat, fat, dairy and processed foods that you've been force fed is shortening lifespans, causing diabetes and other chronic health issues, and creating an obesity epidemic!
Fad diets
like Keto and other restrictive diets may help you lose weight quickly, but are unhealthy, unsustainable, and set you up to re-gain all the weight back, plus more!
Counting Calories
hitting your "macros", weighing your food, limiting portions, adding daily points… it's all just too much! And it all eventually ends when your life gets busy and your willpower gets low.
Diet plans that only focus on weight loss, without also incorporating healthy, nutritious food, plus mental, emotional and behavioral changes are doomed to failure…
You deserve to lose weight…. in a simple, healthy, delicious and sustainable way!
The Vegan Shrink program combines the powerful nutrition of a whole food plant-based diet with effective mental health tools to help you make the mental, emotional and behavioral changes necessary to lose weight, keep it off and live your happiest, healthiest life ever!"
Julie Fischer, LPC, NCC, MSE
Your "Vegan Shrink" Coach
You'll benefit from my career as a Licensed Professional Counselor where I've successfully helped clients just like you make healthy life changes for over 20 years!
With my Feminist-Holistic framework, I help you see the BIG picture…how physical, mental and emotional health are all connected!
And I use Behavior Modification and Cognitive Behavioral Therapy to help you break down that big picture into small, easily achievable goals.
As a vegan and a lifelong passionate health and wellness advocate, I've got practical tips, personal experience and lots of advice to share!
As a certified whole food vegan coach, I will ensure you have access to up-to-date, evidenced based nutrition information to help you lose weight and keep it off for good!
As a certified hypnotherapist, I can help you tap into the power of your subconscious to create healthy new habits.

Because "Happy, Healthy, and Fit" shouldn't just be for "everyone else"…
I've had many physical health issues and suffered from anxiety, panic attacks and depression for years. I felt overwhelmed and hopeless. Julie was the one provider that helped me put all the pieces together. Following a whole food plant based diet, I finally lost weight, learned how to manage my anxiety and depression and feel happier and healthier than ever before!
– Former Client
Julie is so in tune with issues women face today and has incredible skill and experience as a helping professional.  Her presence is so very comforting and real; it took only a short time for me to trust enough to share my most difficult thoughts and feelings.  I would recommend Julie to anyone interested in whole food plant based weight loss and greater health and happiness in their life!
– Former Client
I was suffering daily with digestive issues; I had to take medication several times a day. Julie helped me transition to a whole food vegan diet, and I am now totally off medication! I have lost weight and have so much more energy! If anyone is looking for a professional that can deliver a high level of holistic health care, I would highly recommend Julie Fischer.
– Former Client
Whole Food Plant Based Weight Loss!
Don't Eat Less…Learn to Eat Right!
Three Convenient Options to choose from:
1:1 Guidance and Support
Individual Coaching
12 (50 minute) sessions
In person or Online
Lose weight, get healthy
Group Guidance and Support
Group Coaching
Limited to 10 members
12 (75 minute) sessions
In Person or Online
The Vegan Shrink Online Class
Yes, you really CAN ditch the diets, FINALLY lose the weight, and KEEP IT OFF…
the Vegan Shrink way: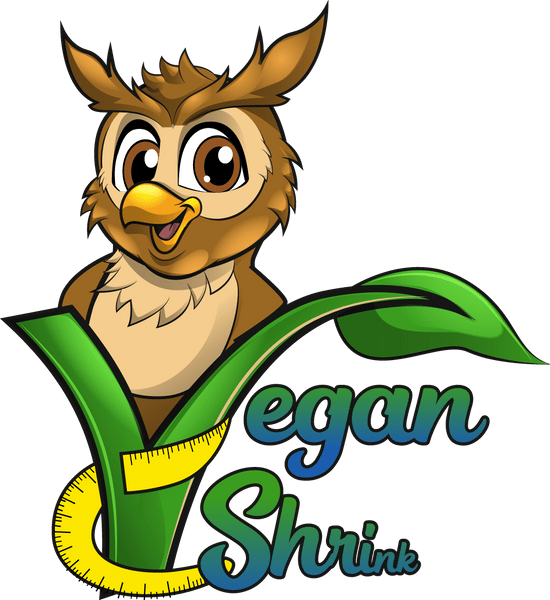 #1
Choose the process that works best for you:
    Individual Coaching, Group Coaching, or Online Class
#2
Lose the weight and keep it off for good!  
#3
Love your new healthy body, your new healthy lifestyle, and feel energetic, confident, and happy!
The (No Diet) "Vegan Shrink" plan
is as easy as it is effective!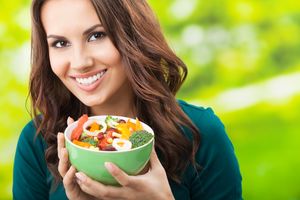 Feel Full and Satisfied
Huge variety of delicious vegan food eliminates deprivation
Eat when you're hungry; no restricted eating times
Eat as much healthy vegan food as your belly can hold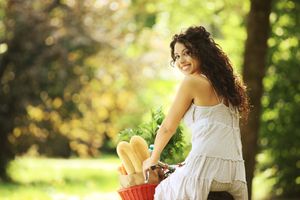 Enjoy Convenience
Quick and easy to make meals, snacks, beverages and desserts
Grab and go food for your busy life
Yes, you can eat out and travel while eating healthy and losing weight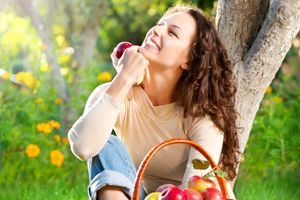 Create Your Healthy New Lifestyle for Long-Term Weight Loss Success
Don't count calories, weigh food or restrict portions
Don't worry about relying on willpower
Don't worry about anything at all…because in answer to your doubt-filled question…"Yes, It will "work for you too!"
What's the real cost of being overweight?
$  How many chronic health issues will you continue to battle because of your excess weight?
$  How many doctor's appointments, medications and surgeries will you pay for because of your excess weight?
$ How many mornings will you wake up, look in the mirror and feel unhappy, insecure and hopeless?
$ How much joy and happiness in your one precious life are you missing out on?
What's included in the Vegan Shrink Program?
Professional Coaching support:
In person or online coaching sessions available for your convenience
The step-by-step guidance you need to achieve your whole food plant based weight loss goals!
All the information you need for a lifetime of healthy eating!
Effective mental health exercises and tools:
Reduce anxiety, depression and overcome emotional eating
Replace bad habits with healthy habits
Learn CBT, Behavioral Modification and effective goal setting
Connect mind, body, behavior and emotions
Experience Hypnosis, Mindfulness Meditation, Guided meditations and more!
Helpful information and Resources:
Practical day to day advice
Healthy Vegan "food hacks" and substitutions
Recommendations for cookbooks, websites, documentaries, apps and books to transition to your new healthy whole food vegan lifestyle!
Just by following the Vegan Shrink whole food plant based weight loss program for a few short months, you could finally lose weight, get healthy and live your best life ever!  What are you "weighting" for??!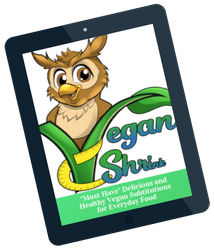 Want a taste of what you get from  Vegan Shrink? Download your copy of essential healthy vegan substitutions for your favorite foods!
Your information will remain secure and confidential.
Have questions? Feel free to contact the Vegan Shrink: