So you have high blood pressure?
High cholesterol?
You're pre-diabetic?
And you just can't seem to lose the weight no matter what diet you try!
Time to stop the madness…
It's not food sensitivities or wheat belly, probably not gluten intolerance and don't blame those harmless, healthy carbs!
You don't need pills or powders, food sensitivity testing or more points to count.
Most of what you've been "fed" about  nutrition is wrong!
What if getting the most accurate, research based nutrition and weight loss information was quick and easy?
And what if you had a professional coach who could help you lose weight….AND simultaneously help you create a whole new healthy lifestyle, to keep the weight off for good?
And what if that weight loss and healthy lifestyle could be achieved by just making a series of positive changes…one small, guided step at a time?
And what if by making a series of positive lifestyle changes you became your best physical, mental and emotional self?
No more "what if's" or questions!
Here's the single most important thing you need to know:
The key to long lasting weight loss is lifestyle change, including not only changes in your diet …but also changes in your thoughts, habits, emotions, behaviors, environment, relationships and more.
I've spent my entire career as a licensed professional counselor, successfully helping clients make positive changes in their lives!
…And here's what I know for sure:
I know your physical, mental and emotional health are all intricately connected and directly affect one another.
 The quality and health of your relationships affects your physical, mental and emotional health.
 Anxiety, depression or other undiagnosed mental health issues can interfere with your weight loss efforts.
 Your sleep patterns, career stress and your work-life balance all affect your overall health and happiness.
I know that by using a holistic framework to see the BIG PICTURE of your life, I can help you make the changes necessary to lose weight, and keep it off for good!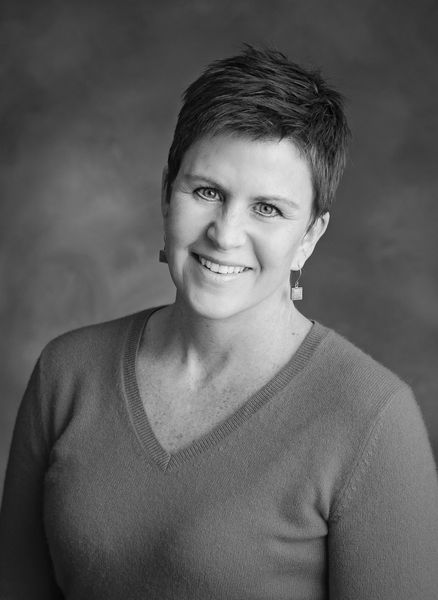 I am passionate about empowering people to live their happiest and healthiest life!
~ Julie Fischer
The Vegan Shrink
And here's what I'll help you do…
I'll help you quickly identify and work through mental health issues that are interfering with healthy weight loss.
Using a variety of effective tools and skills I will help you plow right through those "emotional walls" you hit, and tackle any life stressors threatening to derail your progress.
I will help you replace all those old, unhelpful thought and behavior patterns that sabotaged your weight loss efforts in the past and replace them with new healthy habits.
I will provide all the information and support you'll need, but to reach your weight loss goals
And I'll be there to help you navigate each new step on your unique journey toward weight loss so you can finally live the life you've always dreamed of!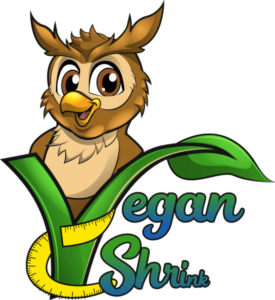 Vegan Shrink came to life as an extension of who I am and what's important to me:
advocacy for social change
empowerment of disenfranchised groups
lasting health and wellness for all
As a young girl I was precociously aware of social injustices and discrimination, both overt and covert.  Fast forward to graduate school where I discovered that my childhood observations had a whole vocabulary of social justice movements and history attached to them.  I began to proudly identify as a feminist,  which to me included working toward empowerment of all disenfranchised groups of people; women, children, racial minorities, LGBTQ, those with special needs, etc.
I spent the next 20 years successfully supporting and empowering clients via my work as a feminist-holistic licensed professional mental health counselor in my private practice, Full Circle Counseling Services.
But I knew I could do more…
While the mind-body connection had always been obvious to me, it was clear that many of my clients didn't see how their physical health was directly related to their mental health issues.
I realized that as a holistic counselor I needed to include nutrition and broaden my scope of practice to include "lifestyle medicine", where food is medicine.
I realized that as a feminist counselor I needed to also advocate for one of the largest and most ignored, most used and abused, disenfranchised groups world-wide: animals.
And so Vegan Shrink was born…
Part social justice advocacy, wanting to make the world a better place via educating about and expanding veganism
Part lifestyle medicine, wanting to make obvious the mind-body connection and get you on the path to true and sustainable mental health and physical wellness, via a whole food, plant-based diet
Part health and wellness coaching, using my 20+ years of experiences as a professional counselor to act as a change agent toward greater health for you….
and ALL my heart and soul; a genuine extension of myself as a feminist, a vegan, a mother, a helper, an educator, a change agent, a coach and a social justice advocate.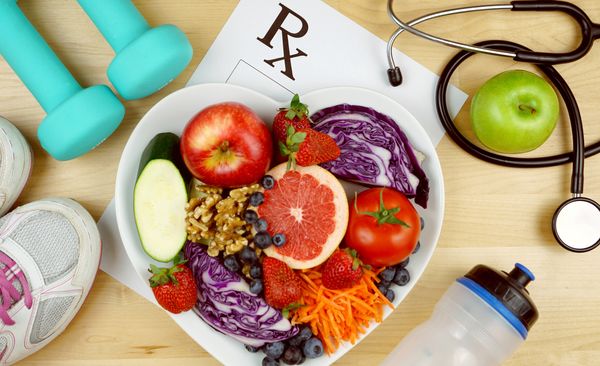 My dad sometimes jokingly refers to me as a "shrink" because of the counseling work I do (we "middle kid"s just "get no respect"), and ironically in many ways it seems to fit my current mission:
to help you shrink your body weight, your high cholesterol, and your blood sugar via a vegan diet
to help you shrink the amount of money you spend on doctor visits, medications, surgeries and health care in general
to help you shrink mental health issues via lifestyle medicine
to shrink and hopefully soon eliminate animal suffering all together
to shrink carbon footprints, environmental damage and slow global warming via a vegan lifestyle
Be part of the Vegan Shrink Vision
because it's the right thing to do
-for your health
-for the animals
-for the planet
"Expanding individual consciousness and health to shrink global divisiveness and illness."
The Ripple Effect …
It starts with you…making your health and wellness a priority. Eating consciously and kindly, for the healthy of your body, for the health of the planet and for the welfare of all animals everywhere!
You plant a seed that seed of consciousness within your family.  That seed grows beyond family into the community, then into your city, your state, your country and finally your planet!
It begins with just one individual's mental, emotional and physical health and ends with health, wellness, and prosperity of all living things.
And that's how what begins as one conscious and aware individual working toward greater health and wellness can ripple out to global proportions of sustainability and health and wellness for all living things!
Health and wellness are connected to the health care system, which is connected to the economy, which is connected to our political system, which is connected to our environment, which is connected to the health and welfare of our planet.  What you eat matters!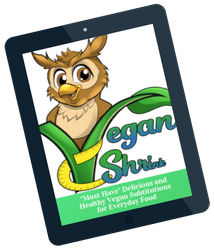 Want a taste of what you get from  Vegan Shrink? Download your copy of essential healthy vegan substitutions for your favorite foods!
Your information will remain secure and confidential.
Have questions? Feel free to contact the Vegan Shrink: